Curator Melissa West will be hosting an artist talk in the Newhouse Gallery at 11am this Sunday, September 22, 2019.
All are welcome to join in the conversation and view the show
https://snug-harbor.org/upcoming-events-calendar/
The Summer Show: Snug Harbor Studio Artists
will continue until September 29, 2019
Newhouse Center for Contemporary Art
1000 Richmond Terrace, Buildings C & G (exhibit in Galleries 1 & 2, Building G)
Staten Island, New York.
Gallery hours: Thursdays & Fridays, 12-7PM, and Saturdays & Sundays, 11-5PM.
https://snug-harbor.org/upcoming-events-calendar/
https://snug-harbor.org/visit/directions/
https://griseldahealy.pingg/Artistpanel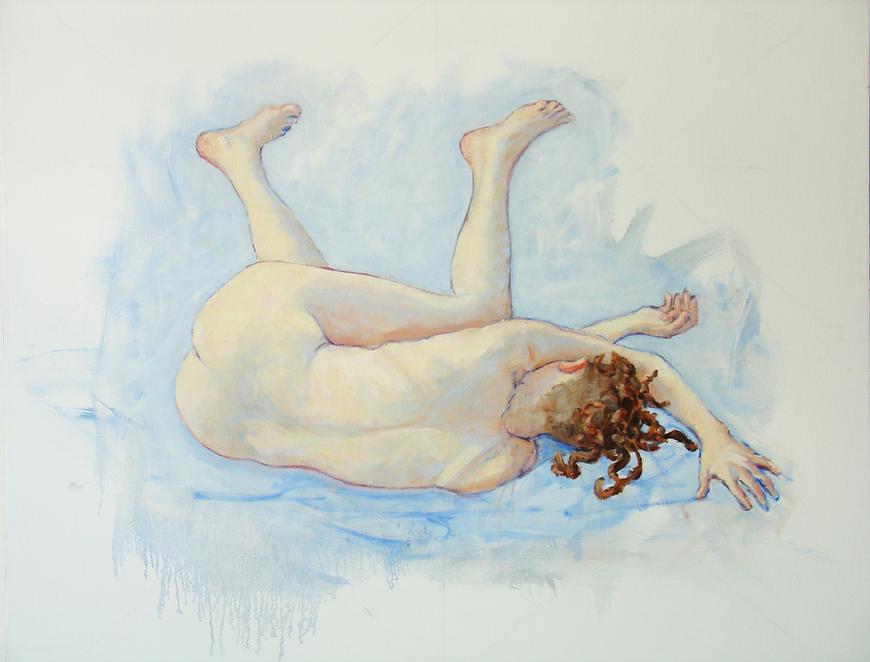 Nude II
The Newhouse Center for Contemporary Art will be hosting an exhibition for the Sung Harbor Studio Artists July 13th - September 29th, 2019.
My nude series will be on view..
Opening Reception: July 13th 2-7pm
Location: Snug Harbor Cultural & Botanical Gardens
Newhouse Galleries 1 & 2, Building G
1000 Richmond Terrace
Staten Island, NY 10301
https://snug-harbor.org/event/opening-reception-the-summer-show-snug-harbor-studio-artists/

https://snug-harbor.org/visit/directions/
Open Studio Saturday October 13th ,2018
Studio Artists will be opening their studios at the
Snug Harbor Cultural and Botanical Garden
Building H, 2nd Floor, Studio #209
For more information visit: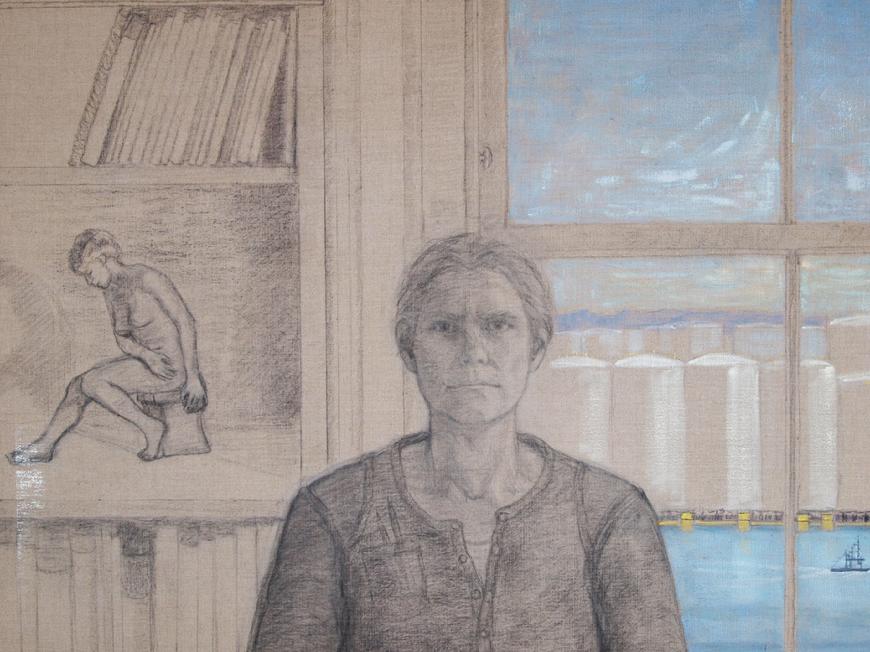 oil, charcoal, graphite on raw linen
Annual faculty and Staff Exhibition
Art Lab School and Galleries
Green Russian Kale 30"x 28" oil on linen
Exhibition Botanical: October 7- 28, 2016
Opening Reception: 5:00 - 7:00
Location: Gallery North
90 North Country Road
East Setauket NY 11733
631- 751 267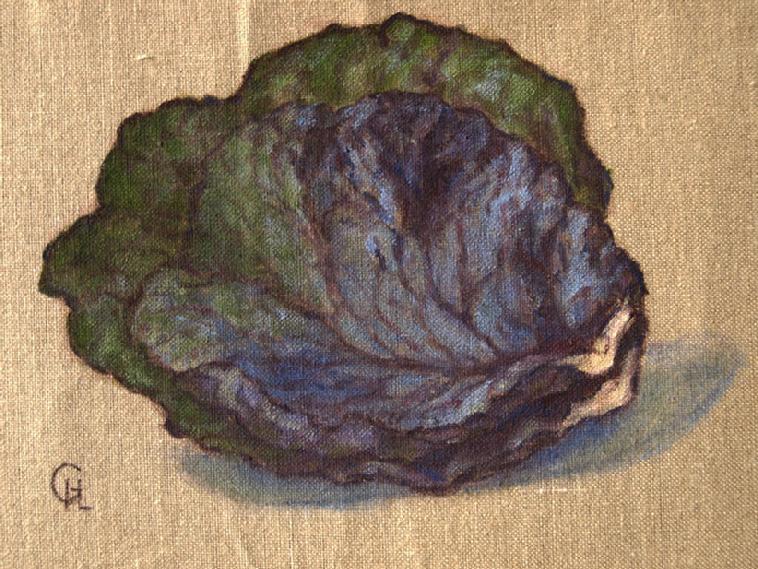 Red Cabbage Leaves
Oil painting works on linen
will be on view at the Art Lab 2016 Faculty & Staff Exhibition
September 3 – October 2
Artists' Reception September 10th, 2 – 5pm
Location: Art Lab School of Fine Arts at Snug Harbor Cultural Center
1000 Richmond Terrace, Staten Island, NY 10301
Free parking is available
ART LAB GALLERY INVITATIONAL:PAINTINGS
Location: Art Lab School of Fine Arts at Snug Harbor Cultural Center
1000 Richmond Terrace, Staten Island, NY 10301
Free parking is available
Public Transportation:
From NYC: take Staten Island Ferry to the St. George Ferry Terminal where you will find #40 bus to Snug Harbor (about 1.5 miles
The Art Lab, situated on the beautiful grounds of the Snug Harbor Cultural Center, is a sanctuary for artists of all ages.
Every summer I teach young teens at the Art Lab's Summer Studio Program (SSSP).
And from the 1997-2006 I rented an artist's studio in this very same building above the Art Lab.
Art Lab Gallery Hours:
Monday - Thursday 10am - 8pm
Friday & Saturday 10am - 5pm
For more information:
718 447 8667
Figure and landscape painting are usually my primary concern. However, lately still life of beautiful garden vegetables seem to be taking the fore. As time passes I recall good times, and long hours with young children and great vegetable gardens. In the little village where I used to live a few decades ago, children and garden was all we talked about. Perhaps I miss an aspect of all that. And now, with the adjustment of apartment city living, no children, or garden to talk about or to paint as subject, I find myself seeking New York City green markets. These markets provide the public with a bounteous array of vegetable varieties. This exhibition presents you with a selection of paintings from my Chard and Kale Series. They are portraits per say and my concern is to portray and celebrate their lively character, rich color, and elegant design. To view more paintings from this series visit my website link: Paintings/Chard and Kale 2015.
Faculty Exhibition Art Lab Gallery Snug Harbor, Staten Island, NY 10301
September 5-October 4, 2015
Opening Reception September 12, from 2-4pm
For more information:

http://artlabsi.com/art-news/
A pastel drawing "Hester with Dancers" will be on view at the Atlantic Gallery in Chelsea NYC.
This is an open- invitational juried exhibition titled "Drawing, the art of seeing"
Dates for exhibition: July 7 – August 1, 2015
Opening Reception: Thursday, July 9, 5-8pm
Location: 548 West 28th Street, Suite 540, New York, NY 10001
Gallery hours: Tuesday-Saturday 12-6pm, Thursday 12-8pm
atlanticgallery.org 212-219-3183
http://griseldahealy.celebrations.com/hesterwithdancers
"Apples and Pears" was exhibited during the month of April, 2015; an invitational group exhibition celebrating the 40th anniversary of the Art Lab Gallery and school at Snug Harbor.

Apples and Pears
Art Lab Invitational "40 for 40" Exhibition
Celebrating Art Lab's 40th Anniversary
Exhibition Date: April 11 - May 1, 1=2015
Opening Reception: April 11, 2pm - 4pm
www.artlabsi.com/events-2/
Art Lab Annual Faculty & Staff Exhibition
September 6th -28 th, 2014
1000 Richmond Terrace Staten Island, NY 10301
718-447-8667
www.artlabsi.org
Gallery Hours: Mon-Thu, 10am-8pm
Fri-Sun, 10am - 5pm
Directions: Bus s40 from SI Ferry to Snug Harbor
Car: Verrazanno or New Jersey Bridges
1-278 to Clove Road Exit, follow signs to Snug Harbor
Press Release
Griselda Healy
Exhibition: Figure in Motion
Union Gallery
631 Howard Avenue
Staten Island, NY 10301
Exhibition dates: October 2 – 27, 2012
Opening Reception: October 13
4 – 6pm with performance
Choreographer: Laurie De Vito
Performer: Mika Yanagihara
This exhibition titled "Figure in Motion"has fiscal sponsored from the New York Foundation of the Arts (NYFA). It is an interdisciplinary investigation exploring ways to capture movement- spatial and temporal- and timed movement.
The show consists of 13 large panel paintings presenting configurations of figure(s) in structured motion. The figures are set in context to New York City: specifically downtown Manhattan , with its monumental classical architecture, City Hall, the courts and the bridges, with references to nature, sky, and water- an environment which also displays movement and stillness.
The figures in these works are drawn from dancers who modeled for many sessions in the artist's studio. The dancers all work as a company with one of the founders of Dance New Amsterdam (DNA), choreographer Laurie De Vito. De Vito's work has been the grounding source for this project. The dancers have come from all parts of the globe to dance in New York City. They meet weekly to rehearse at DNA Dance Studios on Chambers Street near the courts and City Hall.
Performance is an important component for this project and exhibition, a premiere for this collaborative event. On October 13th during the opening day there will be two performances of "Struggle" by choreographer Laurie De Vito with a solo performance by Mika Yanagihara.
The Wagner College Gallery is located in the Union building on the campus of Wagner College.
Gallery hours Tuesday – Saturday 11am – 4pm with extended hours to 7pm Thursday
The Gallery may be opened by appointment. Contact artist griselda.healy@gmail.com
Directions: http://www.wagner.edu/about_wagner/history
Web : http//griseldahealy.ping.com/Exhibition
For more information call the Wagner College Art Department at 718 390 3192
Hester Lessard
Group Exhibition "Convergences" at NARS
October 1 - 23, 2012 Opening reception: October 6 from 6-8pm. T
This portrait Hester Lessard will be my featured work in this exhibition. Pastel on board 30"x20" 2012. NARS Gallery is located at 88 35th Street 3rd Fl Brooklyn, NY 11232. Gallery hours are 1-5pm Monday- Friday, or by appointment. Contact: griselda.healy@gmail.com
For more information visit the NARS website: www.narsfoundation.org
GO - Brooklyn Project September 8 & 9, 2012

Brooklyn based artists are opening their studios to the public.
Visit www.gobrooklynart.org and find out how you can vote and participate in the open studio event and check out my open studio link for more information.

5th Annual NARS Open Studio May 12th & 13th 2012
For more information visit the Open S

tudio link and NYFA Project link
New York Art Residency & Studios (NARS) Foundation is proud to present its annual Fall exhibition of thirty-five NARS studio artists.

October 1st - October 23rd, 2011

Bridges, Trees, Skulls, Pies & other Treasure Trails

The exhibition will include prints, collages, paintings, drawings, sculptures, and photographs. NARS Gallery 88 35th Street 3rd floor, Brooklyn NY 11232. Gallery hours Monday - Friday 1:00pm - 5:00pm or by appointment. For further information contact NARS at www.narsfoundation.org, tel: 718 768 2765, or Artist at griselda.healy@gmail.com


Manhattan Skyline II oil on panel 5"x6" 2010
NARS 4th Annual Open Studio 2011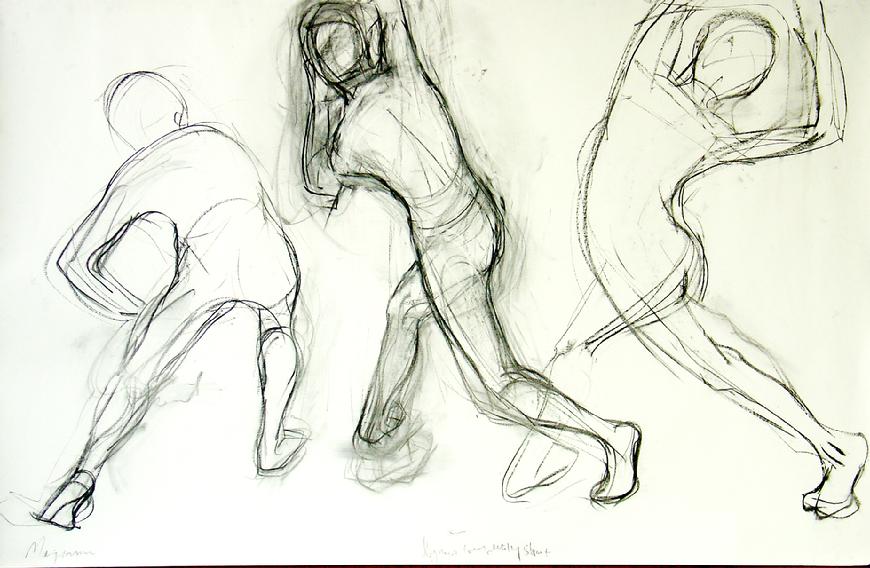 Megumi Movement Sequence
You are cordially invited to my open studio at the NARS Foundation Annual Open Studio event.

Over 60 artists will be opening their doors.

Date: Saturday May 14th & Sunday May 15th 2011

Time: 12:00-6:00pm

Opening Party: Saturday May 14th 6:00-9:00pm

Musicians: Non Return to Zero Owen Healy percussion & Sal Piscicelli guitar

Location: 253 36th Street 4thFloor Brooklyn, NY 11232

For more info: www.narsfoundation.org

EXHIBITION FIGURE IN MOTION

Sequence, Sarah Clark
Exhibition Dates have been extended until January 18, 2011

Exhibition Dates: November 18, 2010 - January 3rd 2011

You are cordially invited to my exhibition at the Dance New Amsterdam Gallery (DNA) 280 Broadway, 2nd floor (entrance on Chambers) New York, NY 10007.

Gallery hours: Monday - Sunday, 9am - 10pm
More information: 212- 625-8369/212-227-9856 www.dnadance.org

This Exhibition will feature works that are in process for a project titled "Figure and Motion".

I am in the process of working up a series of figure movement sequences; working from life with dancers as models; beginning with drawings, and small oil sketches followed by larger movement sequences using graphite and charcoal materials on horizontal scroll lengths of paper.
The figures in these works are drawn from dancers who model for me in my studio. They are a company of seven dancers and they work with one of the founders of Dance New Amsterdam (DNA), choreographer Laurie de Vito. De Vito's work and her dance company provide me with an array of visual figure motion possibilities that to my eye elegantly express the ideas I wish to convey; visual contemporary figure movement in the context of our time and place. For my figure configurations I choose specific sequences from De Vito's work, movement and figure shapes that have been created and inspired by composers Philip Glass and Armand Armar.

I would like to take this opportunity to thank the generous support of Laurie de Vito and her company of dancers: Kate Bailey, Sarah Clark, Rachel Feinerman, Sally Im, Megumi Onishi, Suzanne Reiman, Marcia Elizabeth Thompson, and the executive director of DNA Catherine Peila who made this show possible.
This project "Figure in Motion" is supported by a fiscal sponsorship from the New York Foundation of the Arts.

You can find more information about my work on this website :www.griseldahealy.com link NYFA Project
Alice Hepburn, Photographer 60" x 48" oil on linen 2010
EXHIBITION: THE LIVELY EYE - Five generations of a family in the arts
Press Release
Presenting a vast range of work in all media by the descendants and extended family of the renowned architect Stanford White. White (1853-1906) is best known for designing architectural masterpieces such as the Washington Square Arch, the second Madison Square Garden, the New York Herald Building, gentlemen's clubs, and the Boston Public Library.

There are two exhibition locations:
The Bryant Library Gallery, Paper Hill Road Roslyn, NY 11576
The Art League of Long Island Dix Hills, NY, 11746

At the Bryant Library in Roslyn, the "show within a show" will feature portraits and figure works of painter Griselda Lessard Healy (great granddaughter of Stanford White), who maintains her studio in Brooklyn and is known for her painterly expressive Staten Island Ferry paintings and shore-front shipping themes, as well as her insightful portraits.
Healy's work is on view concurrently at the Art League of Long Island 107 East Deer Park Road, Dix Hills, NY 11746
Exhibition Dates for the Bryant Library Gallery and the Art League
September 25 – October 24, 2010
Reception at the Bryant Library: Saturday, October 9, 2010 3:00-5:00 pm
Bryant Library Gallery Hours: Mon, Tues, Thurs, Fri: 9-9, W: 10-9, Sat: 9-5 and Sun (Oct-May) 1-5
A collaborative art exhibit by the Roslyn Landmark Society,
Art League of Long Island and the Bryant Library
Curators: Franklin Hill Perrell & Cynthia Jay
The exhibition is organized by Franklin Hill Perrell, former Chief Curator of the Nassau County Museum of Art in Roslyn, in collaboration with family member and artist Cynthia Jay who is a periodic curator of exhibitions at the Hutchins Gallery of C.W. Post College, Long Island University, in Brookville. Perrell is on the board of Art League of Long Island, and is the Executive Director of the Roslyn Landmark Society.
For information, call 516-625-4363 or visit www.roslynlandmarks.org
Open Studio
Saturday & Sunday
May 15th & 16th, 2010
12pm - 6pm
Open Studio Party with live music
Saturday 6 - 9pm
253 36th Street Forth Floor
Sunset Park Brooklyn, New York 11231
For more information open my "Open Studio" link
or www.narsfoundation.org



Passing Brooklyn 64" x 64" oil on linen 2003

The Staten Island Museum
75 Stuyvesant Place,
Staten Island, NY 10301

Exhibition:
Growing a Collection
Recent Art Acquisitions

January 28 - June 4, 2010

Opening Reception
Thursday, January 28, 2010
6 - 8 pm

Featuring Passing Brooklyn 2003, and
The Staten Island Ferry 27" x 27" 1997.

These two works along with 43 other acquisitions have been selected from the Museum's permanent collection. I donated these paintings to the Museum after my solo exhibition Ferry, paintings and pastels. The exhibition was part of the Staten Island Ferry Centennial Celebration in 2005.





Pamela Hepburn oil on linen 28"x 40" 2008





The Noble Maritime Collection

Tugboat, Night & Day

March 01,2008 - Spring 2010

Griselda Healy is currently showing her recent Portrait of Pamila Hepburn at the Noble Maritime Collection museum. Ms. Hepburn captained tugboats in the New York Harbor for over 20 years and is now restoring her tug Pegasus. Pegasus will soon be the first traveling tugboat museum.

This exhibition also features a selection of Griselda's plein air New York Harbor tug paintings, a painting of the Pegasus restoration process, and the Philip Finney,"Tug at Rest". This tug was also captained by Pamela Hepburn and now lies abandonned on the Richmond Terrace shore of Staten Island.






All images are the copyright of the artist,Griselda Healy.